Primrose Valley is a 5 star Haven Caravan Park on the east coast at Filey in North Yorkshire. It sits above a gorgeous 5-mile stretch of golden sandy beach with entertainment galore waiting for you to rock up and relax in your luxury Ruddi's Retreat caravan.
This is Ruddi's guide to all you need to know from arrival to departure - where to eat, activities on offer and everything inbetween! If you have anything to add after your visit then please let us know.
Before you go
You'll get a couple of emails before your holiday starts, one from Haven which you can pretty much ignore. One from us at Ruddi's telling you which caravan you'll be staying in and how to access it.
The caravan has everything you'll need, including bedding and towels. The kitchen is well equipped and you'll get a little welcome pack with a couple of teabags, coffee and biscuits. This includes some UHT milk sachets if you've not managed to get to the shop yet.
Once you get there you'll find a folder in the caravan with all sorts of info from how to work the heating to leaflets on places to visit.
You might want to download the Haven apps. 'Haven Serve' allows you to order food on the app for collection or delivery to your caravan. Handy if you're arriving at teatime with kids!
Getting There
The postcode is YO14 9RF and it will get you to the park. The park map comes in handy immediately as it is like a little village. You can download the map here >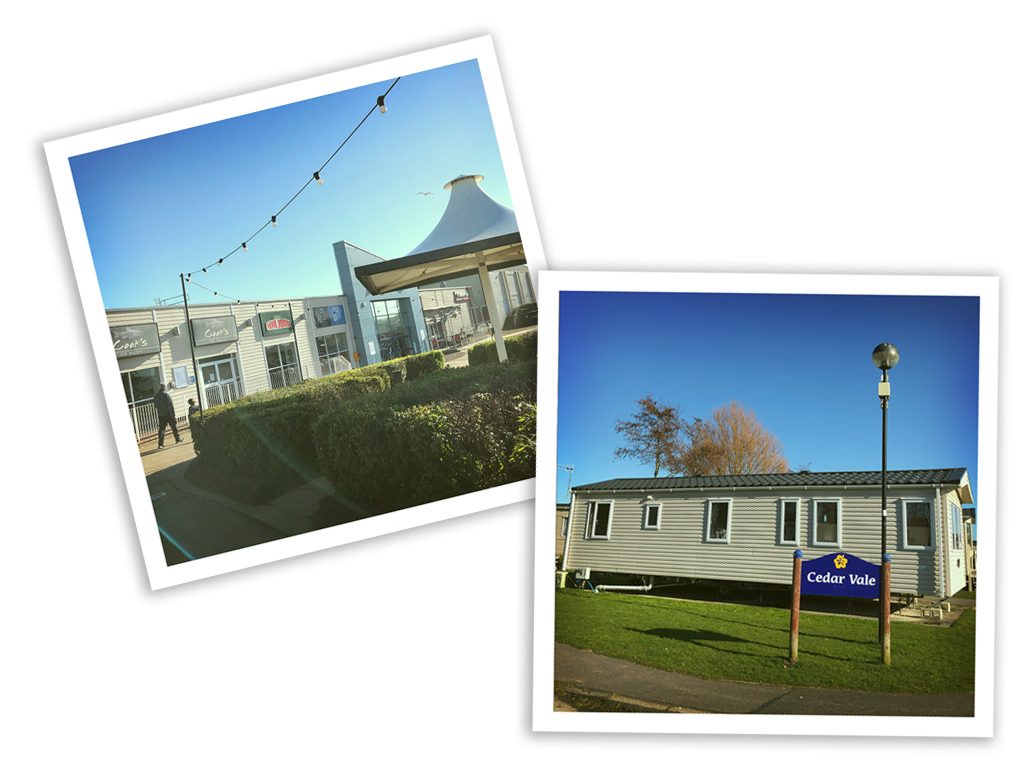 There are 2 main entrances where you may be greeted with staff asking for your booking reference so have it handy just in case. Cedar Vale, where all the Ruddi's caravans are situated, is the recognisable orange leaf shape on the map. It's just off the main route through the park so wherever you come in, stick to the main 'Primrose Valley' road until you see the Cedar Vale sign. Once you turn into Cedar Vale our caravans are the first group on the left with the twinkling fairy lights.
If you weren't met at the entrance then just click the link on your email from Haven to check into the park and let them know you've arrived.
Get yourself in and organised and then have fun exploring the site. Make sure you grab your complimentary VIP passes from the caravan before you go out as you'll need those to get into the facilities.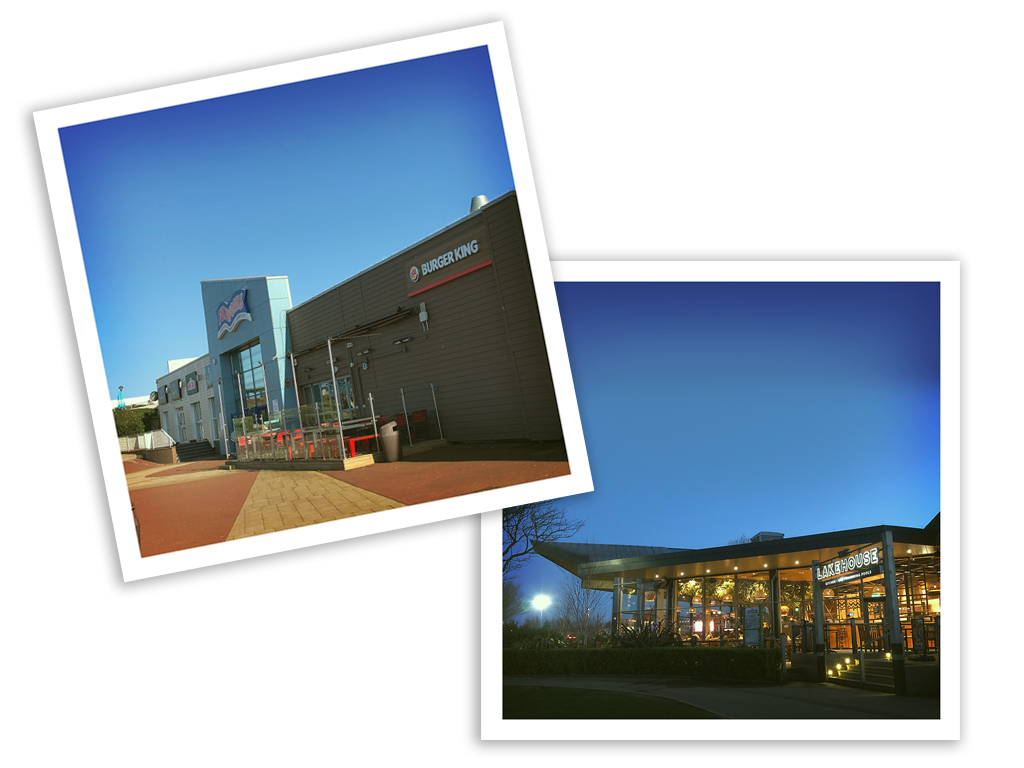 Primrose Valley
There are 2 main areas on site - The Lakehouse (top left of map) but, if you've arrived late and need food, then your best bet is to head up to the main facilities (middle right of map) which are by the beach end of the park. Here you can order Papa Johns Pizza, Cooks Fish & Chips and Burger King or eat in at the Mash & Barrel (which has a fab terrace) or West Pier restaurants. If you go for fast food, they'll give you a pager so you can head off and enjoy the arcades while your food is prepared.
By the main facilities you'll also find the main reception and the mini market which stocks everything you'll need. In the Funworks building there's a fantastic Live Lounge and a Showbar which have shows for all ages. We recommend you check the 'What's on' boards outside so you can decide what shows you want to catch during your stay. Choose from Pic 'n' Paint Pottery if you're feeling creative or the soft play area to let off some steam.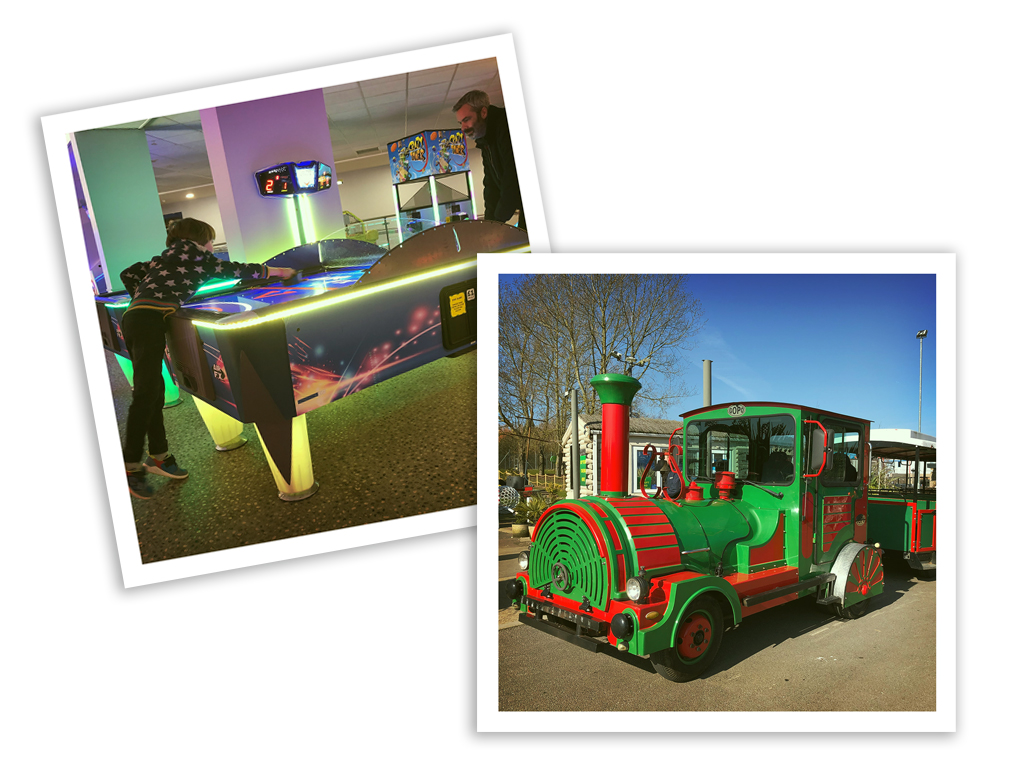 The arcades are a highlight for most kids with everything from Space Invaders to Air Hockey, driving simulators and coin pushers. Collect tickets and cash them in for prizes.
Seaside treats, Millies Cookies and a new Haven Coffee shop offer some tasty treats as you navigate the activities in the main building.
There are 3 swimming pools on site. The indoor splash park is in the main building. You'll need to book a slot but with your VIP passes you'll get a free session every day.
From the main facilities you can catch the park train down to the Lakeside if you don't fancy the walk. At time of writing it's £3 per person and fun for little ones.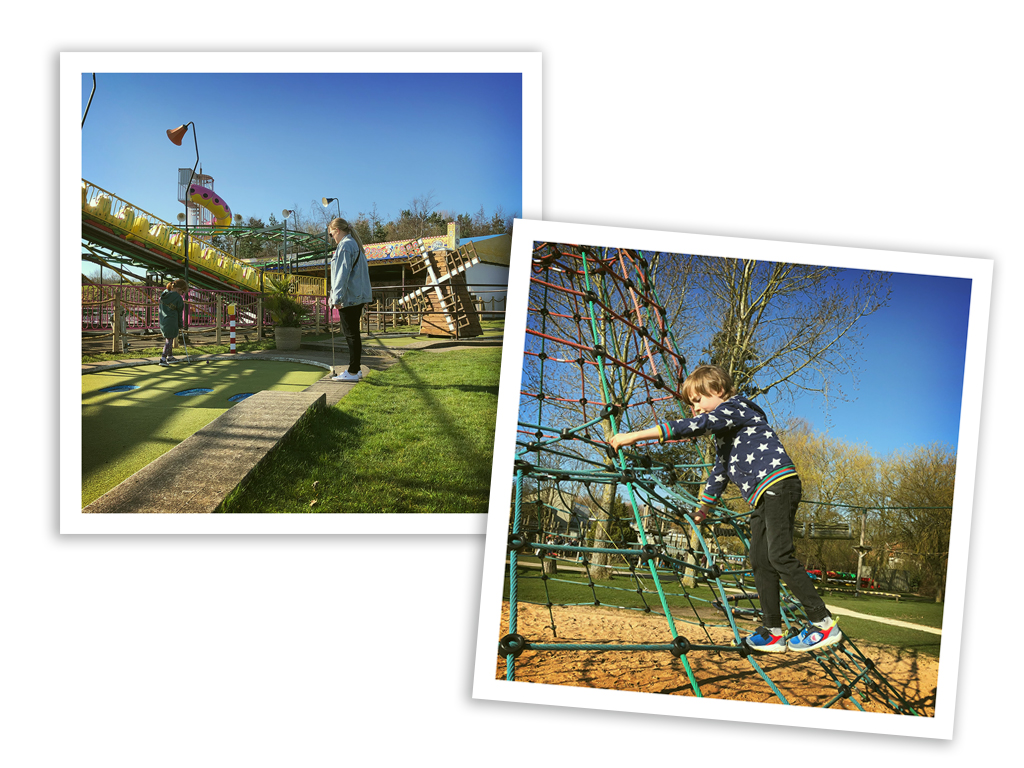 The Lakeside area is where all of the outdoor activities are based. There's a children's play area, aerial adventure courses, a climbing wall and archery. Just head to the activity booking hub to the left of the lake to book your activities.
You can chill by the lakeside and catch some fish or hire a boat, paddle board or kayak to enjoy the lake. The Lakeside also has an indoor and outdoor pool.
When it's time to eat the Lakehouse bar and kitchen serves breakfast, lunch and dinner in beautiful surroundings. We recommend booking a table for the evening and heading down a few hours before to have a round of crazy golf and visit the funfair with bumper cars and a rollercoaster.
After your meal you can chill outside with a drink and watch an outdoor movie and there's even a sandpit for little ones.
There's so much to keep you entertained including 'Crazy Combat Laser Battle' alongside multi-sports courts and bike hire.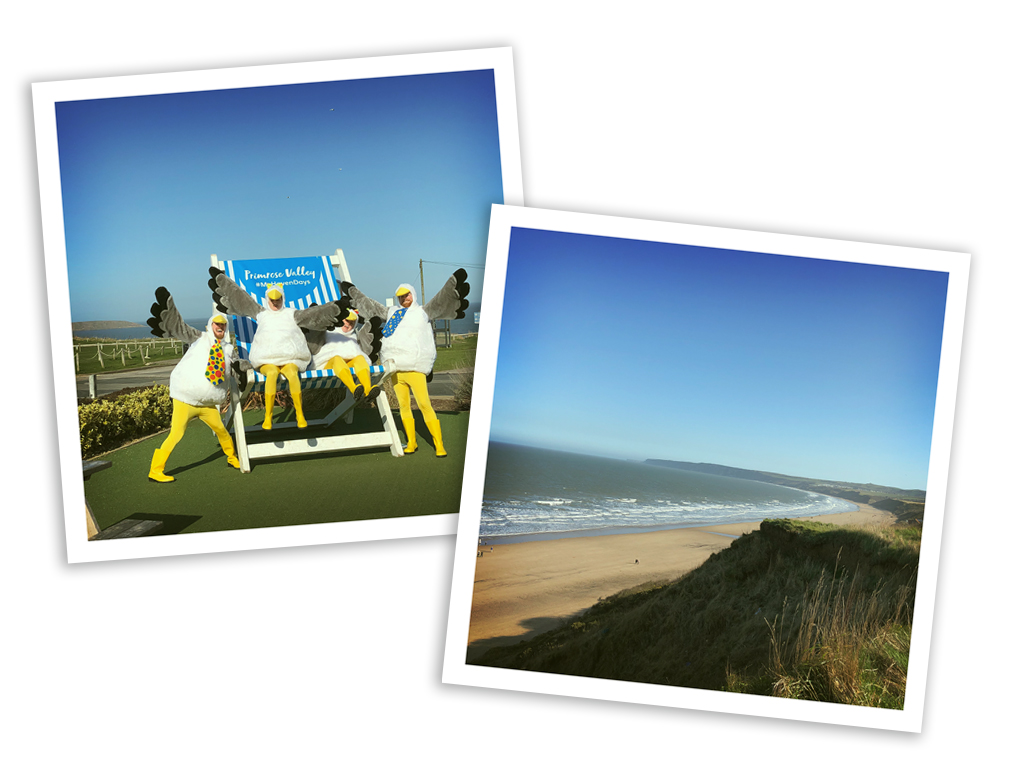 One thing not to be missed is the beach! Grab a picnic and walk down to the beach from the park - just head to the main facilities and follow the signs along the cliff top and down the path. It's pretty accessible across grass paths and once you get to the pathway down to the beach it's wide with a ramp for wheelchairs.
Soak up the great British seaside and beautiful views along the coast.
You can walk over to Filey along the beach where you'll find a myriad of shops, restaurants, cafes and takeaways. Check out Trip Advisor for some recommendations.
Inbetween being thoroughly entertained take some time to relax at the caravan. You'll find all our caravans comfortable and cosy. Enjoy doing your own thing - TV, gaming, chilling on the terrace and generally living the dream.
Please take good care of our caravan. We have worked tirelessly to raise money to buy these caravans and make your holiday possible. As you'll see, we lovingly decorate them and make sure you have every comfort to make your stay special. When you leave we ask that you place all used bedding and towels in the shower and leave the caravan as clean as you found it. Make sure you turn everything off (heating, lights, fridge) and leave your VIP passes where you found them. These cost £100 per pass and will need to be paid for if they are mislaid.
We hope you enjoy some special time with your family at Primrose Valley. We have so many precious memories from our visits and hope you make some too.
Lots of love
#TeamRuddi