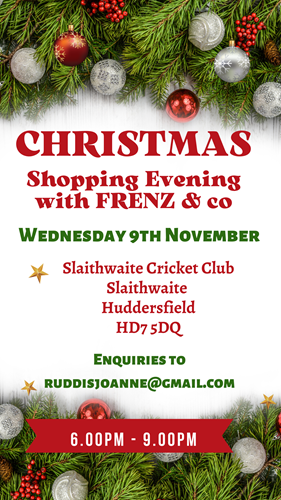 There will be a Christmas shopping event featuring clothing and accessories company Frenz on Wednesday, November 9, at Slaithwaite Cricket Club from 6pm to 9pm.
Contact ruddisjoanne@gmail.com if you need more information.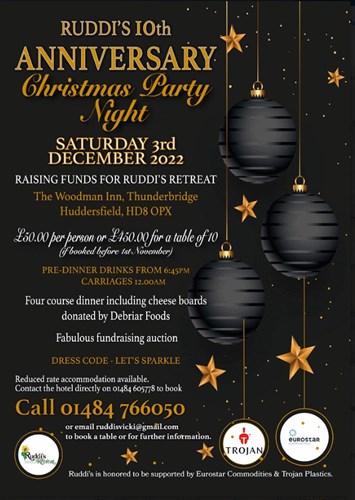 Ruddi's has been running for 10 years this year and we'll be celebrating in style so why don't you join us.
Our 10th anniversary Christmas party will be on Saturday, December 3, at the Woodman Inn, Thunderbridge, near Kirkburton.
Charity founder Ali Waterworth says: "This would be a great one for businesses to attend as it could double as the staff party at the same time as helping the charity."
Tickets which includes a four-course dinner and DJ are £50 per person or £450 for a table of 10.
To book a table email ruddisvicki@gmail.com or call 01484 766050.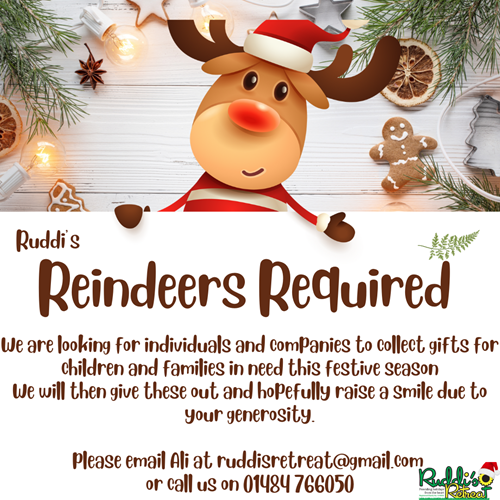 Ruddi's has launched a Ruddi's Reindeer campaign.
Families with disabled or ill children are often hit hard financially so Ruddi's has appealed for people to drop off gifts which they will then wrap and give to families in need this Christmas.
Ali said: "We need as many Ruddi's helpers as possible with this if people or businesses can rally neighbours, friends or employees to each donate a gift or two that would be amazing."
Anyone who can do this or can help in any other way can contact Ali by emailing ruddisretreat@gmail.com or phoning 01484 766050.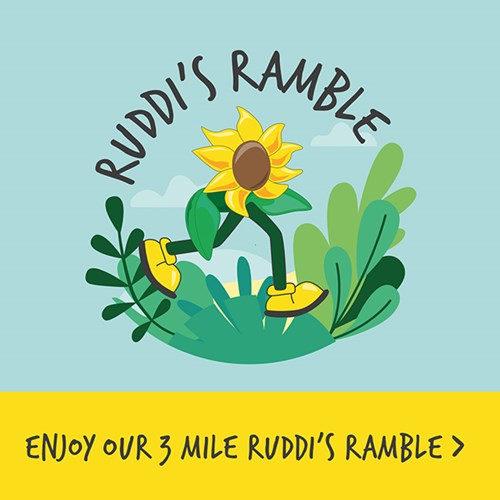 Ruddi's Ramble is a fun family walk you can do anytime to raise money for Ruddi's Retreat.
It's just 3 miles and follows the Huddersfield Narrow Canal towpath from Marsden to Slaithwaite.
Simply sign up for our £15 family pack and we'll send you information about the route, 20 fun questions for children to do during the ramble, vouchers to get free T-shirts and when you've done the walk simply pop into Ruddi's café in the centre of Slaithwaite for a free cupcake and to have your photo taken for our Ruddi's Ramble Hall of Fame.